Amazon elects an ex-NSA chief to the board of directors, Microsoft develops the cloud for the Pentagon, and according to US laws (Cloud Act), the US secret services can demand the surrender of personal data of American companies and their subsidiaries without giving reasons or simply access it.
The ECJ has declared the "Privacy-Shield", the main basis for data transfers between the EU and the USA, to be ineffective (ECJ, 16.7.2020 - C-311/18 "Schrems II"). At the same time, the ruling also declares the bulk of data traffic between the EU and the USA invalid. In practical terms, this means that most US service providers will not be allowed to use this data (https://datenschutz-generator.de/eugh-privacy-shield-unwirksam/). Even providers such as Google, Facebook, Zoom or WebEx, now face a major problem if they want to process data of EU citizens in the USA.
eyeson as a 100% European video conferencing provider based in Austria can ensure that the data of its EU customers with EU cloud services remain within the EU and are not exposed to US authorities. This concerns video recordings, chats, presentations and especially the video streams themselves.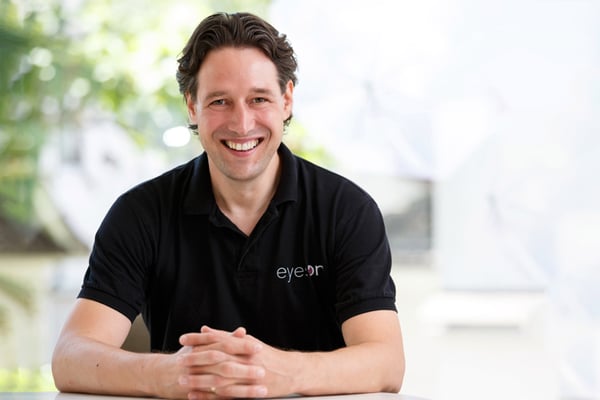 "Secure video conferencing should be a matter of course. Whether it's internal team meetings, sensitive customer conversations, security-critical correspondence or a contract conclusion - the confidentiality of conversations and data is our top priority," says Andreas Kröpfl, CEO eyeson GmbH.
In doing so he points out the 4 pillars of security in 2021:
100% European company with headquarters in Austria
With European technology and without integration of Google Analytics and much more
On European server infrastructure with data storage in the EU
No access to computers without local software installations
But security also means getting people into videoconferences easily and without much need for explanation. For this purpose eyeson developed a video conferencing system which can be used in any web browser and on any device (e.g. cell phones). There is no need for local installations, so the recently appeared #zoombombing does not have to be feared.
"Fail-safe use" via the special server architecture of eyeson
A special feature of eyeson is the server redundancy concept, which makes secure video conferencing available in parallel and guarantees that a failure is immediately absorbed by a second server. Especially in critical use cases (hospitals, banks, board resolutions, etc.) the secure availability of video conferences is in the foreground and with eyeson well secured.
Our Story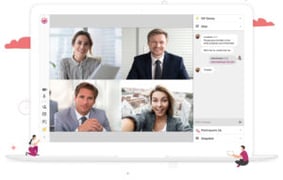 eyeson is the technology leader in the field of Smart Unlimited Video Collaboration. The cloud software is based on the patented Single Stream technology and is unlimited scalable. This results in smooth video team collaboration with constant bandwidth, regardless of the number of participants. eyeson is integrated in many well-known collaboration tools such as Slack, Trello, Jira, Freshdesk, Talkdesk, Zendesk, YouTube and Facebook. For developers, a separate API is offered, which is already part of some solutions, such as SchoolFox or TalkDesk.