The border has been crossed – 1 million app downloads have been reached. The Austrian software startup eyeson celebrates this big milestone. After the group video call app was released one year ago, it is definitely on its path to success. But what can you do with the group video call app eyeson and how does it work?
Group Video Call App 🎦
With the eyeson app, you can enjoy group video calls. The whole app is based on a group system which lets the user invite as many friends and colleagues as you want. Therefore, it is a classic communication tool including a messaging option 💬 as well... though, it combines the following 3 decisive characteristics:
a patented superior technology, great design & awesome usability.
eyeson guarantees low mobile data consumption as its performance is based on low bandwidth, regardless of the number of video call participants. Thus, eyeson is the communication system of the future. Read here what our users think about us 😍
"By far the best video app I've tried. Quality is great, picture is clear and you can actually hear the person you're talking to without any problems."
"Great video and audio quality, easy to sign up, user-friendly."
"It's a very good app, better quality than famous similar voice call apps"
"Best app ever Its really quick to connect with friends... its great. Keep it up!"
Web Solution 💻
Indeed, eyeson provides more than only a group video call app. It features also a web solution with much more functionality based on the same group principle. The Android and iOS app 📱 solely complete the feature-rich video conferencing web system. So what can you do with eyeson in the web?
As business video conferencing tool it includes screen sharing, slide presentation, cloud video recording, live streaming to Facebook and YouTube, adjustable layouts, snapshots, and GIF reactions. In addition, you can invite an unlimited number of guests. They do not need an eyeson account or do not have to install anything.
As a big add-on, eyeson offers doing webinars as well. You are able to stream your webinars to YouTube. Therefore unlimited participants can watch the webinar. In addition, you can select an image or video which will be appear to your participants prior to the actual webinar.
eyeson API Key 🖥
With the eyeson API you can create your own video live platform. Manage your conferences in applications, clouds or serverless environments. The only necessity is an API key which you have to request at
eyeson developers
. Moreover, eyeson serves as an integration partner for Slack, Trello, Jira, Freshdesk, Talkdesk, Talkdesk, YouTube and Facebook.
One Product – Countless Possibilities 😎
eyeson delivers one product in a very broad way. It can be used as Android or iOS group video call app. The feature-rich web solution includes a webinar option as own live video platform which can be integrated via the eyeson API. Plus, it serves out of the box integrations with your favorite tools like Jira, Slack, Trello, etc. Therefore, it is very flexible and suitable for many use cases.
For more information, a visit at eyeson.com is recommended.
Or just try it out by yourself 😉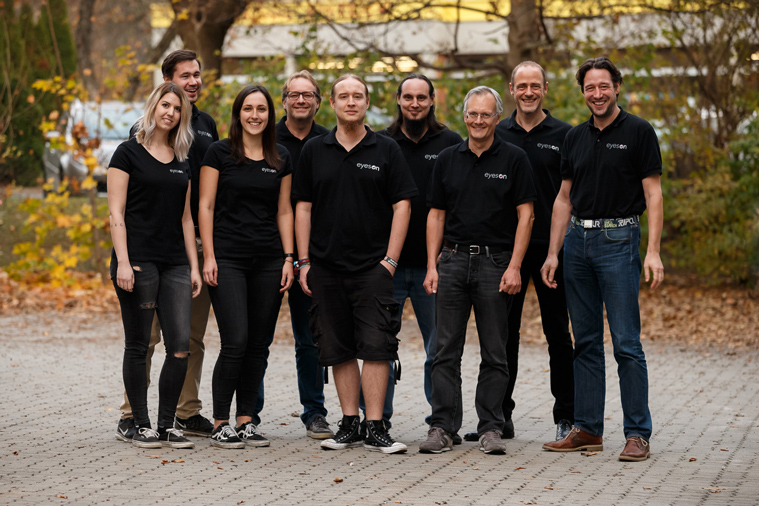 We want to thank all our users!
The eyeson team