What distinguishes SoftPI is offering ICT solutions and products together with a strong pre-sale and post-sale technical support both for partners and large enterprise customers.
We are grateful for an excellent collaboration with SoftPI and Andrea Guidi, Sales & Marketing Manager. He is listening and supporting IT partners to nurture long-term relationships in Web Mobile Apps Rapid Development IDE, Training and Project Startup Support, Data Replication & Analytics Solutions. Andrea was happy to talk about their experience with eyeson and the integration with Omnis Studio.
eyeson: Please tell us more about SoftPI.
SoftPI: We operate in the Information Technology market, our Customers are, first of all, our Partners - mainly operators of the ICT channel. We listen very carefully to our Partner's needs and arguments as we base our actions on the belief that things can be changed and improved. We build a flexible, long term relationship with our Partners, working with a proactive perspective, supporting them with technical, marketing and training actions.

eyeson: Where are you headed as a business?
SoftPI: We have a portfolio of well-known software vendors to provide Partners the best balance between solutions and budget. We want to add more and more value to our solutions, among the most advanced and updated on the market, to continuously improve our pre and post-sales support.

eyeson: What challenges were you facing and what motivated you to solve them??
SoftPI: Among the many challenges, today there is one that involves all of us, as we well know - the Covid-19 pandemic. Unfortunately, one of the consequences of this has been this imprisonment in our homes and offices. Remote working has provoked the need for better communication, forcing us to partition our time into continuous video conferences, so there is a need for better integration between business applications.
A priority is to improve the integration between the communications side and the applications side. As part of our portfolio we are partnering with Omnis Software and we offer Omnis Studio as a high-level application development tool.
We decided to integrate the Eyeson API into Omnis Studio so our customers and developers around the world can easily integrate video conferencing into their projects.

eyeson: Why did you choose us over the competition
SoftPI: In one word "API", because it was quick and easy to integrate the Eyeson videoconference solutions into an Omnis Application, so we can offer our customers an integrated solution to do their applications powered by a video conferencing system.

eyeson: How do you use our product, and how do you find that process?
SoftPI: Omnis companies and developers could easily integrate their applications, such as ERP, CRM and so on, with Eyeson video conferencing system to support the sales and marketing department with internal and external meetings and so on.

eyeson: How has our product improved your day-to-day life? Why will you recommend it?
SoftPI: For us, Eyeson is first of all a plus for the Omnis Studio developer channel all over the world.
And not only for Omnis but for all our Channel. I really invite you to try Eyeson API to integrate your development environment or programs. You will see it is easy and powerful.
eyeson: Thank you!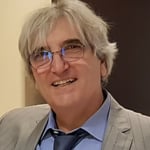 SoftPI Software Products Italy
Contact: Andrea Guidi, Sales & Marketing Manager, on behalf of the SoftPI team
https://www.softpi.com/
Youtube: Success Story Video