Stereo is now available within every eyeson video meeting.
Why does anyone need this feature?
Sound matters: audio quality in video conferencing is key to avoiding online video meeting fatigue.
Superior audio quality by default
Your next video meeting will have a better and more spatial audio quality because the new default, wherever possible.*.
What's the difference between mono and stereo?
Mono signals are recorded and played back using a single audio channel, while stereo sounds are recorded and played back utilizing two audio tracks - one left and one right. As a listener, the most noticeable difference is that stereo sounds are capable of producing the perception of width, whereas mono sounds flat.
Even if most standard headsets just use one mic to record your voice, cameras with built-in mics and laptops often support stereo.
Audio-only mode switches the microphone to mono, but the sound will always be stereo, wherever possible.
Try the new stereo experience at our live stream demo and choose one of the two movies: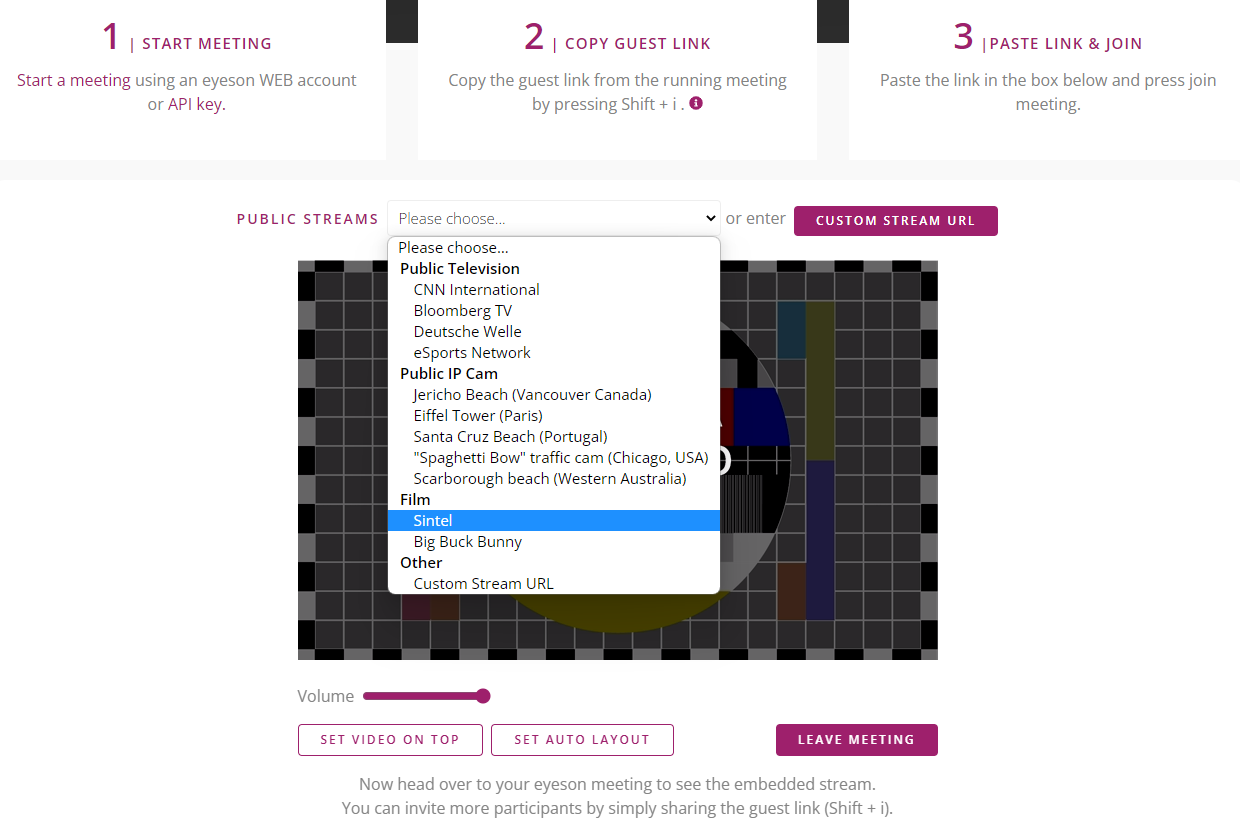 How to activate stereo in your eyeson API project
Stereo is automatically activated with eyeson JS version 1.8.3.
*This feature is supported on all desktop and mobile browsers (Windows, macOS, ChromeOS, Linux), but not Safari and iOS. If you are sharing your screen in Chrome and Edge on Windows, stereo is currently not supported.
We're always happy to hear your feedback, so make sure to let us know what you think!