Virtual backgrounds are a much-loved feature not only to get some privacy. eyeson offers now a build-in feature to blur or change your background while in a meeting - right as you're entering a meeting room through your browser.
Why does anyone need this feature?
This can be helpful for companies and individuals because virtual backgrounds can help to enhance privacy by stopping other participants from seeing the private or office space. You can choose between images provided by us or you can blur your background.
Virtual background availability
This feature is available now for all participants and is supported using all desktop browsers on Windows, MacOS, ChromeOS, Linux with the following limitations: Safari on MacOS is not supporting soft or strong blur. Mobile devices (iPadOS, iOS, Android) do not support virtual backgrounds.
The virtual background is calculated on your computer so expect CPU utilization to increase.
If you are providing your own application with eyeson API, you can activate and configure the availability individually per meeting (per default it is deactivated).
Using virtual background is easy
No need to install anything! The next time you are attending an eyeson meeting you will see a new dropdown within the device settings.
Just click on it and choose your desired background.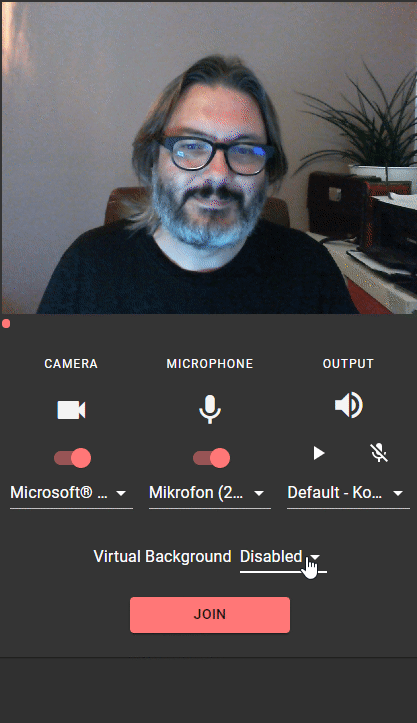 You can always change or disable the virtual background in the device settings dialogue.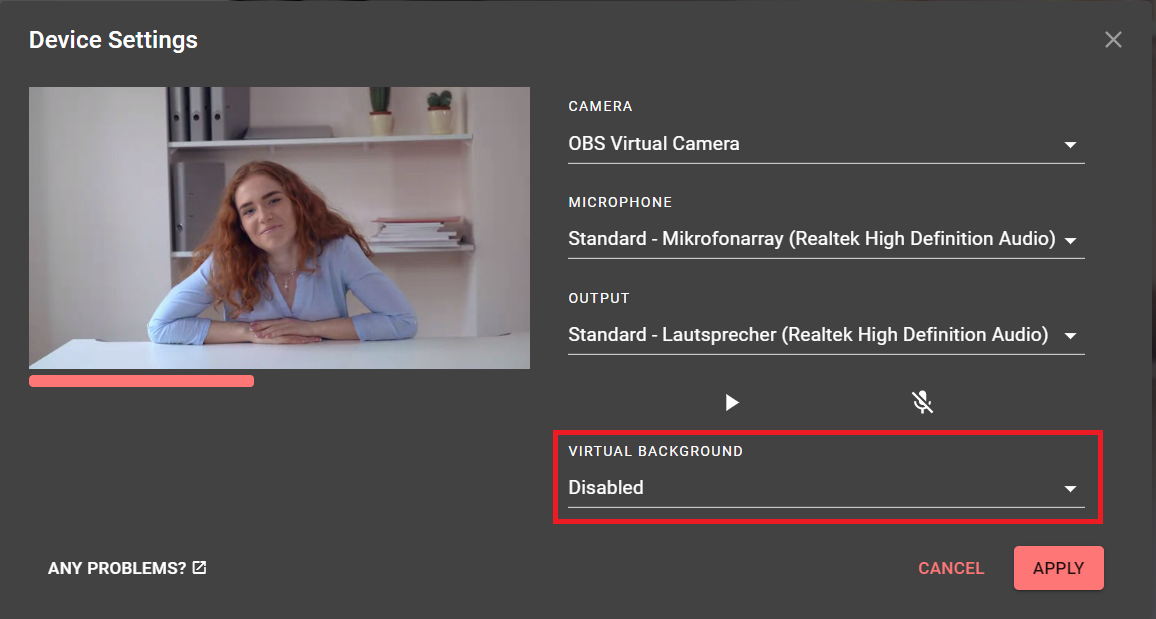 Available virtual background options:
Disabled: disables the virtual background
Gradient: sets the gradient background picture
Soft blur: sets a soft blur for your background (not available on Safari)
Strong blur: sets a strong blur for your background (not available on Safari)
Meeting room: sets the meeting room background picture
Technical notes
We use TensorFlow Lite, an open-source platform for machine learning, and SIMD optimization (if the browser supports it), to keep the hardware requirements as low as possible.
What are you waiting for? Start a meeting and try it for yourself!
We're always happy to hear your feedback, so make sure to let us know what you think! For more detailed explanations on how to use this feature, make sure to visit our help center.