Why digital learning? Studies have shown that (in)company training is facing profound changes due to the changed requirements - those who do not follow the new direction will find it more difficult in the future to find new employees, to motivate employees joining trainings or to implement an optimal learning result in professional education!
In this article about digital learning, we address these requirements and derive suitable measures for companies, managers and HR managers and employees.
Flexibility
Learning when and where I want - this statement is the best way to describe the topic "flexibility". Seminar participants today want to learn independent of time and place: whether at work or on the road, whether during working hours or in the morning on the way to work.
Companies also benefit from this flexibility. For example, employees do not have to be in the seminar room at fixed times but can complete the seminar units during working hours depending on the workload.
Particularly in the case of longer seminars, employees can only be reached by telephone or e-mail to a limited extent for days on end - regardless of whether the seminar is in-house or external. Furthermore, external seminars are associated with additional downtime due to travel times.
Mobile Learning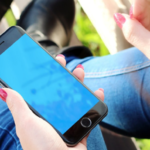 Smartphones and tablets have replaced the computer in many places and, combined with the desire for flexible learning, they are becoming the most used learning tool outside the classroom leading the digital learning revolution.
Unfortunately, however, very little content is prepared for mobile devices or many learning management systems are still not able to deliver this content optimally for these devices.
If learning content is not flexible and optimized for mobile devices, this can lead to frustration among employees.
Knowledge on demand/in the moment of need
In the past, it was necessary to search for information in encyclopedias or attend courses, but today the Internet makes information and expertise available in almost infinite abundance. This has also changed learning behavior: Away from "learning on stock" to "retrieval when needed" - this is also shown by a closer look at the world's largest video platform: YouTube.
YouTube is no longer just a video platform, but also the world's largest "training institute" with thousands of "trainers" and participants. Regardless of the topic - from business to personal development, technology and even hobbies - short training or practical instruction videos are available for free.
Whether we are reading texts, listening to podcasts or watching short videos, we are now used to being able to call up knowledge quickly and easily when needed. The emphasis here is on fast - we don't want to deal with long texts and videos. Only when we want to delve into a specific topic do we resort to more extensive content.
In addition, the smartphone is increasingly being used today to find answers to immediate needs or to solve unexpected difficulties.
The main problem is that the quality of the content offered at digital learning is often difficult to verify. Some companies (about 37% of the companies in the DACH area) have already reacted to this and offer their employees freely accessible, context-related and searchable learning content. In the moment-of-need, employees can thus access the desired information quickly and easily.
Information or knowledge for problem solving must be quickly available in everyday business life. Like in a conversation with colleagues or managers.
Learning at work and learning culture
However, the trend is not only to call up knowledge when needed, but also to learn and train directly at the workplace.
For companies as well as for employees this can be a change that takes a lot of getting used to: for managers it can mean that employees are theoretically "tangible" at the workplace, but "blocked" by the training measure. For employees, on the other hand, that although they are at work, they must not be distracted from the training by the "daily business" (e-mails, phone calls, colleagues, ...)
It can also be uncomfortable for both sides to be present at the workplace for half a day or a whole working day but feel that they have not done anything. This is certainly different in a face-to-face seminar, since in a seminar environment - as opposed to your own workplace - the focus is on further training.
Another change for managers is certainly that employees also learn on-the-job, i.e. actively bring new knowledge into the work process or "try it out". Which also makes the work processes in this learning moment more time-consuming.
In an optimal digital learning environment, participants not only learn for themselves, but also exchange ideas with others. If the learning environment is also the workplace, this exchange of learning and experience can be like a lengthy coffee-table gossip - and thus unproductive activity - for outsiders (colleagues as well as managers). A new learning culture is therefore indispensable.

Lothar Lackner ( LinkedIn) is managing director of IFDT GmbH: LplusL - lehren plus lernen supports customers with solutions for digital learning worlds: consulting, learning platform, course production, support, workshops and training. He is university lecturer for digitization at the Institute for Management and Entrepreneurship at the Karl-Franzens University Graz, Certified Digital Consultant and he leads several diploma courses.