Video conferencing is becoming part of future workflows driving growth and engagement. eyeson now developed a new feature to allow the customization of video layouts in real-time. A wide range of layouts are now supported by means of its unique Single Stream Technology.
Sometimes an evenly distributed podium is not the right choice for online meetings, as for example when one or two participants want to present their ideas. For these use cases, we are providing two new layouts.
If you are a developer, you can set even more layouts with a simple string.
Why would someone need this feature?
Do you recall those long meetings where it becomes tiring to follow the presenter? This feature is developed to further facilitate remote communication bringing one or two speakers to the main virtual stage. It can be very useful when one of the participants needs a more prominent position to present ideas or visualize topics via the "Share screen instead of own video"-feature.
This feature is available now for all participants and can be set within the layout settings.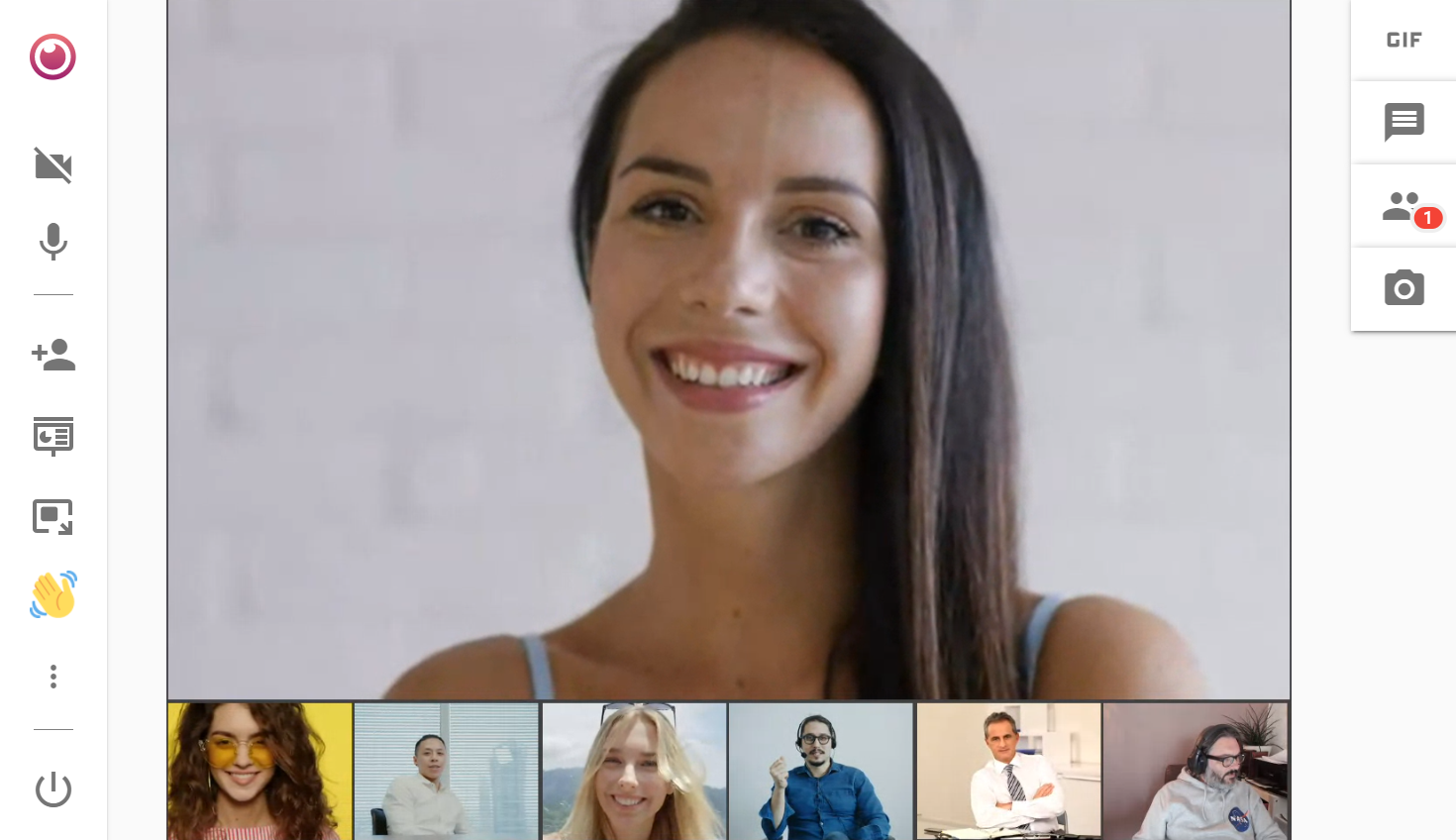 Setting the new speaker layouts
There is no need to install anything. The next time you are attending an eyeson meeting you will see the new layout options within the layout settings: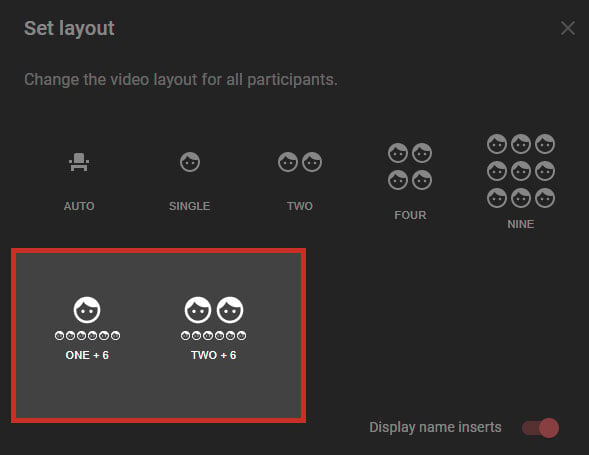 If you click on one of the new layouts, you will see another dialog box where you can adjust the settings.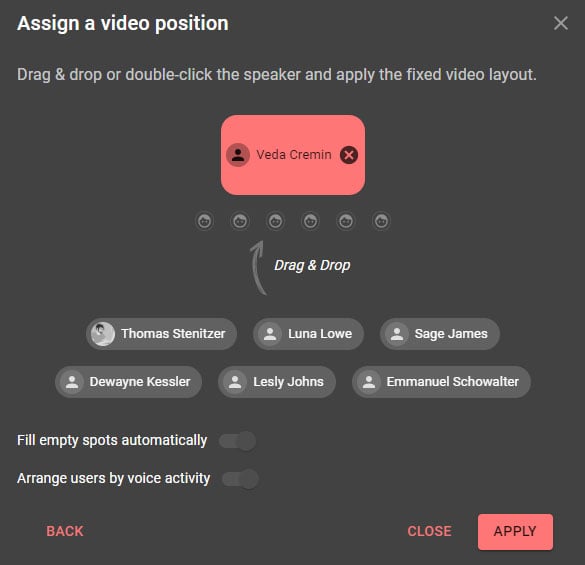 As you can see, it is possible to assign one participant to the main virtual podium and all other participants will be adjusted automatically to fill up the empty spots.
In the following example, the fixed speaker presents a slide via the share screen instead of own video-feature, allowing him to see the reactions of the other six participants in the eyeson video meeting.
This way, the presenter's video stream can be replaced by the document to be shared in the main video podium for better visibility and focus. Each use case presents specific requirements in terms of communication that can be met with these additional layout configurations.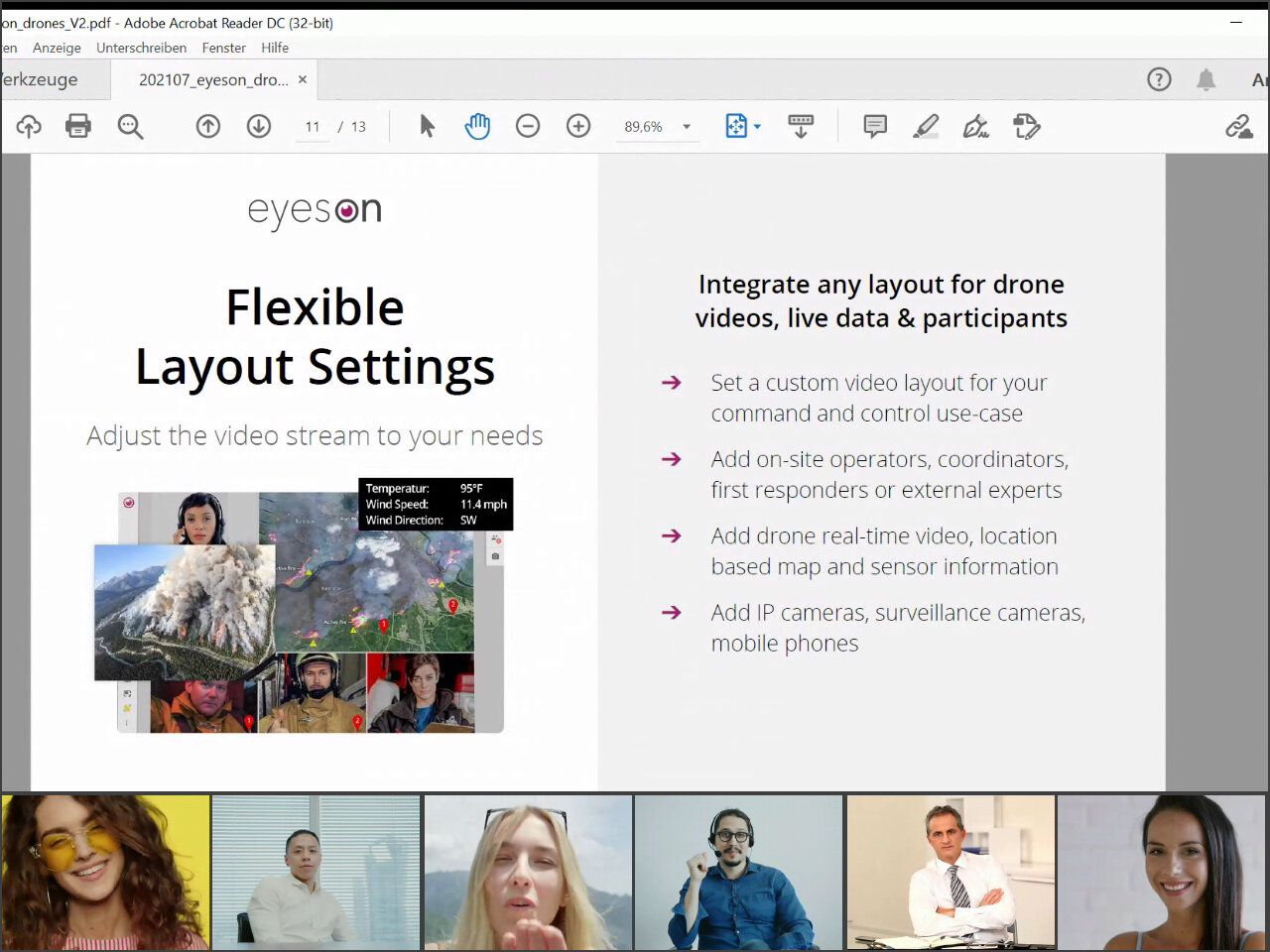 What are you waiting for? Start a meeting and try it for yourself!
We're always happy to hear your feedback, so make sure to let us know what you think! For more detailed explanations on how to use this feature, make sure to visit our help center.